Founder
Staff member
Admin
Please note the followings while requesting HP Bios file, so that we will be able to respond as quick as possible.
Be sure to mention the full Laptop Model. Example: HP Pavilion 15-P012ax
HP uses Quanta,
INVENTEC
motherboards,.. motherboards. Example: 6050A2268301-MB-A02 and NEWTO_CR & HR_HPC MV_MB_V1
Make sure to send Bios backup file's BID Number. Example: BID 022CD
If the Motherboard has a separate graphic chip, the graphic chip number needs to be mentioned. Example: Nvidia N12P-GV-OP-B-A1
Make sure to attach the Bios backup. And if it has EC, attach the EC backup as well.
If Me Region of the Bios file needs to be edited, please mention it in your request.
If the Bios file sent by the support team did not solve your problem, please do Not submit a new request. Instead of that, please mention it in your first submitted request.
If you couldn't detect the motherboard model, please send 2 clear photos from both sides of the motherboard.
⚠ Please note that motherboard model is written on board itself, so make sure to check under labels and…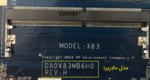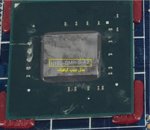 Last edited: